Combine and automate all stages of the building design process with a cloud-based construction software system.
AirBuildr Design is a market-leading construction design software package which dynamically generates portalised metal buildings. This world-class technology delivers fast and consistent design, visualisation, quantification and pricing.
AirBuildr Design software is cloud-based, and automates design modelling, loading, building system selection, costing, project files, project documentation, and process management. The result is a design process at least twenty times faster than standard methods. The building model which is created can be viewed in 3D. The model can be manipulated to view from any angle with or without cladding.
Building Design tools include Span, Height, Number of Bays, Length, Roof Pitch, Lean-tos, Cladding style and colors, Insulation, Gutters and Downpipes, Doors, Windows, Skylights and Foundation type selection.
Engineering input includes design life, site altitude, gravity force, wind, snow and seismic forces.
Documentation generated includes bill of materials, quote schedule, builders parts list, project cost summary, wall elevation, floor plan, sheet lay plan and building load summary.
All project files can be added.
Management dashboards and reports are available for all projects.
AirBuildr Analysis is world-class technology delivering a fast and consistent engineering design process. The AirBuildr Analysis software is cloud-based, and automates the modelling, loading, optimisation, design, and calculation engineering stages of a commercial construction project, while also setting a workflow that engineers must follow. The result is a design process at least twenty times faster than standard methods.
The engineering loads and geometry outputs which are created can be easily exported with existing SAP2000 structural analysis software.
Two plugins have been created to deliver this data flow:
The first plugin applies loads to the structural model in accordance with AS/NZS1170.
The second auto-designs structural elements, including Cold Form and DonoBeam steel beams. Tapered Custom Welded and UB Beams are scheduled to be added to the software package in future releases.
Additionally, the software has been designed to be agnostic, so any other Analysis systems with an open API can interface with AirBuildr Analysis.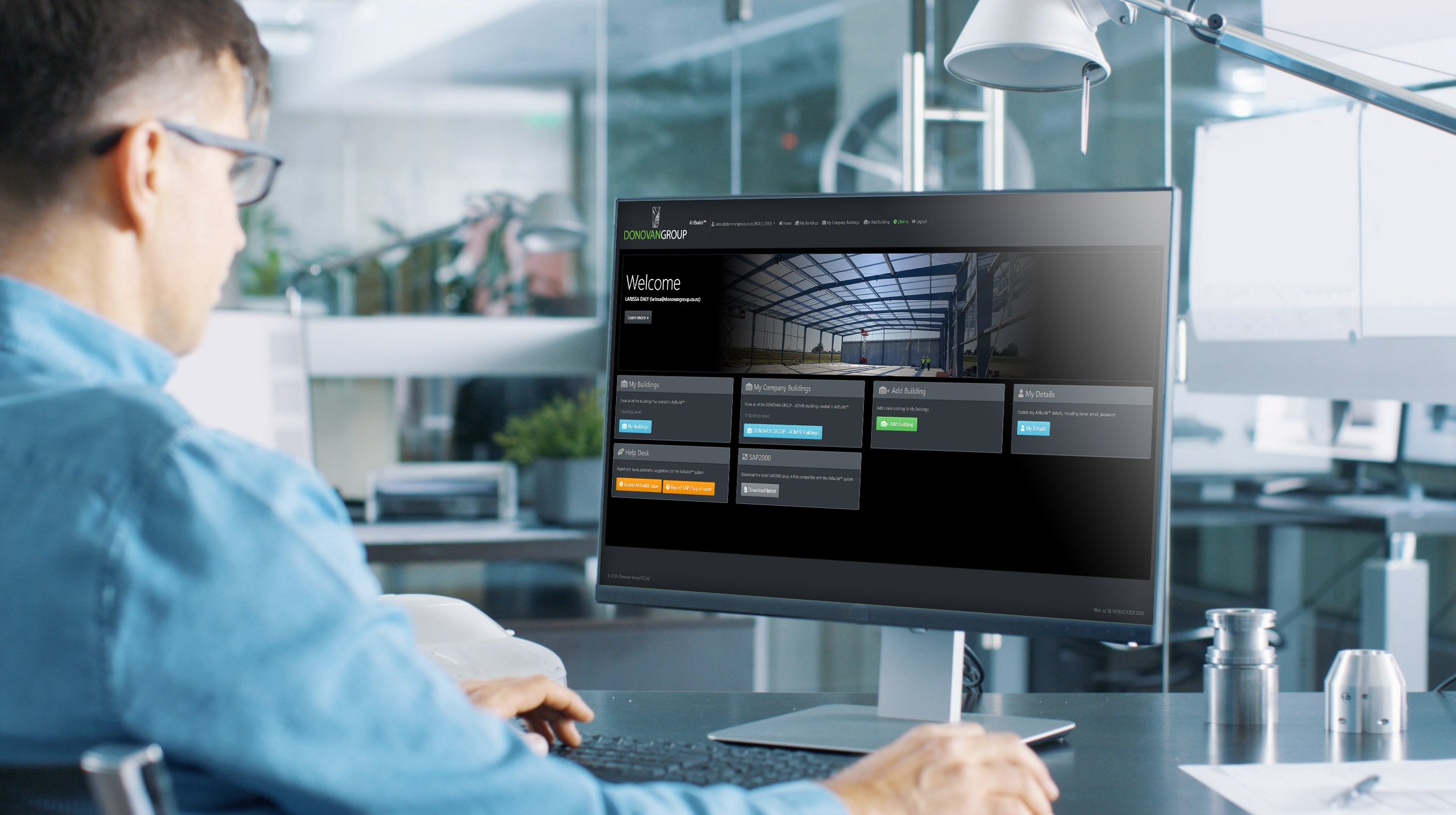 AirBuildr key fact
times faster than standard engineering methods