Fast, simple and cost effective steel frames and roof trusses for your next build.
MODNframe provides national distribution of light-gauge frame and truss solutions. The MODNframe network has the country covered, so you get the benefit of national scale with local support.
World-leading design and engineering technology enables MODNframe to deliver optimised framing solutions for the New Zealand market.
Steel framing offers many advantages. With no in-situ welding or cutting required, this means a quick and easy erection process – requiring less labour and heavy-lifting on-site. Steel has the highest strength to weight ratio of any building material, with studies showing steel framing is fire-resistant and extremely resilient under seismic activity. This strength and flexibility makes steel framing a cost-effective solution for light commercial and residential builds across the country.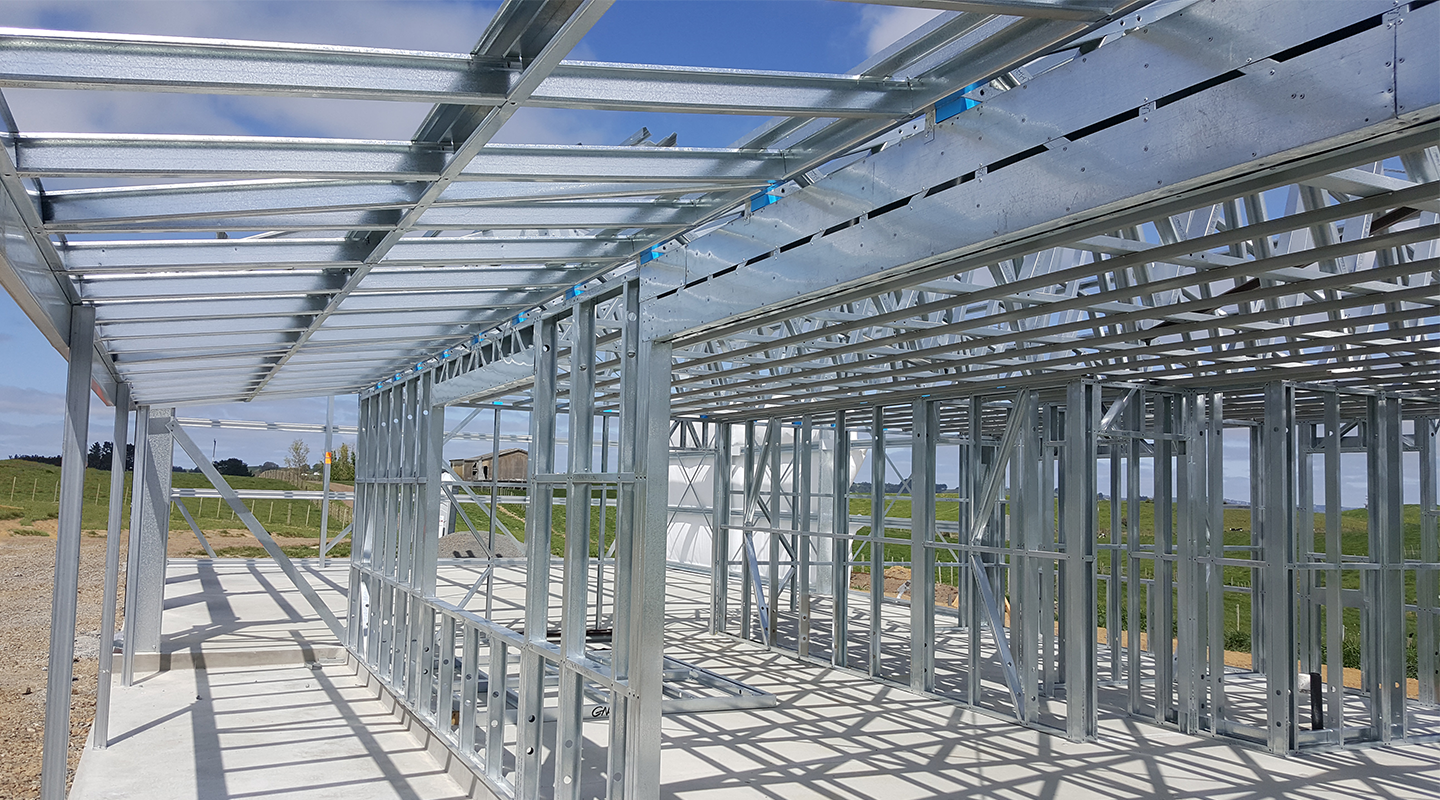 MODNframe steel framing key benefits
National distribution of precision engineered steel framing solutions.
Light gauge steel frames and trusses can be used as a direct replacement for timber in residential dwellings, light commercial buildings, and internal fitouts.

Steel framing is significantly faster to construct and being cut to size means less re-work, less call-backs, and less wastage.

As a stable product that doesn't warp or twist, it offers exact measurements, straight walls, square corners, and flush surfaces.