Empowering NZ businesses with revolutionary steel construction technology.
Coresteel Buildings has transformed New Zealand's commercial and industrial construction industry, with a whizz-kid mentality and proven expert design technology.
Two unique steel frame building systems – the patented Bracketless Portal System and the DonoBeam push the boundaries of building size and construction efficiency. Both systems have outstanding design and span capabilities, with the DonoBeam boasting impressive clear spans.
With Coresteel at the helm, commercial and industrial clients are empowered to create strong, long-lasting, tailor-made warehouses, workshops, retail spaces and more. Behind the scenes, Constructor, our unique construction software, brings designs to life.
No matter your location within New Zealand, you'll have the support of the Coresteel Buildings team, with 21 franchise operators spanning from Kaitaia to Invercargill.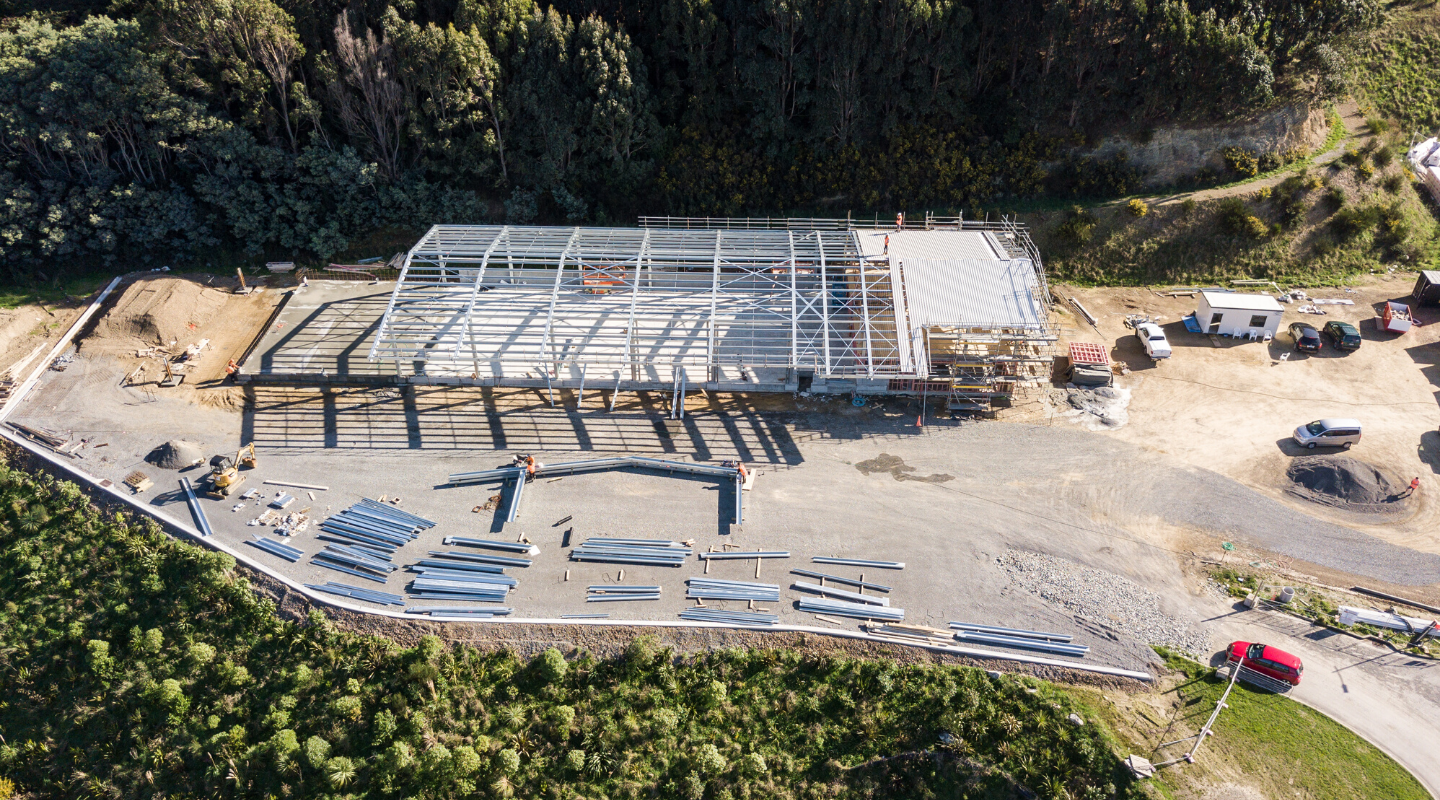 Coresteel key facts
Territories across New Zealand
Saved in carbon emissions using DonoBeam
Buildings manufactured so far